Phase one of The Simpson expansion at Universal Studios Orlando is now complete!  This past weekend, The Simpsons Fast Food Boulevard opened to the delight of Universal Orlando fans! See Springfield come to life as you dine at Homer, Bart and the rest of the Simpson clan's favorite haunts such as Moe's Tavern, Krusty Burger, The Frying Dutchman, Luigi's Pizza, and Cletus' Chicken Shack! Moe's Tavern also served Universal Studios guests the very first ever Duff Beer and Flaming Moe!  Duff beer is brewed exclusively for the Universal Orlando Resort!
The Simpsons Fast Food Boulevard is just the first phase of the opening of fictional Springfield at Universal Studios. Later in the Summer, Duff Gardens, Lard Lad Donuts, The Android's Dungeon & Baseball Card Shop,  and a new signature ride called Kang & Kodos' Twirl 'n' Hurl will also open thus making Universal Studios a must visit vacation destination for Simpsons fans around the world!
Universal Studios Guests can also expect to meet Krusty the Clown and Sideshow Bob in addition to the Simpson family when they visit Springfield! Which part of The Simpsons Fast Food Boulevard are you most excited to visit?
The Simpsons Moe's Tavern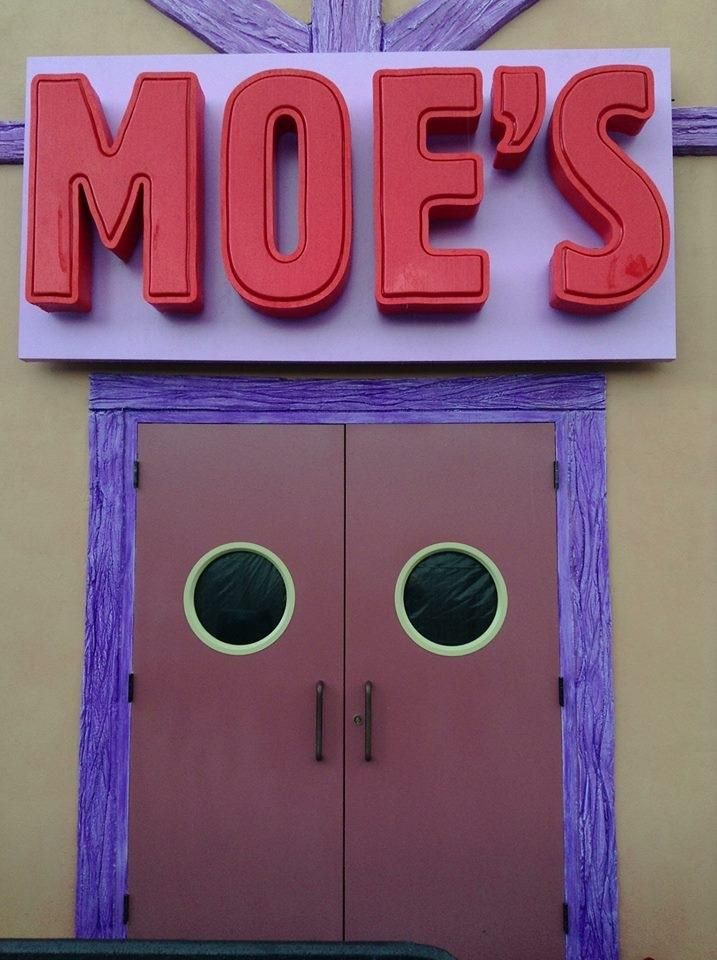 The Simpsons Krusty Burger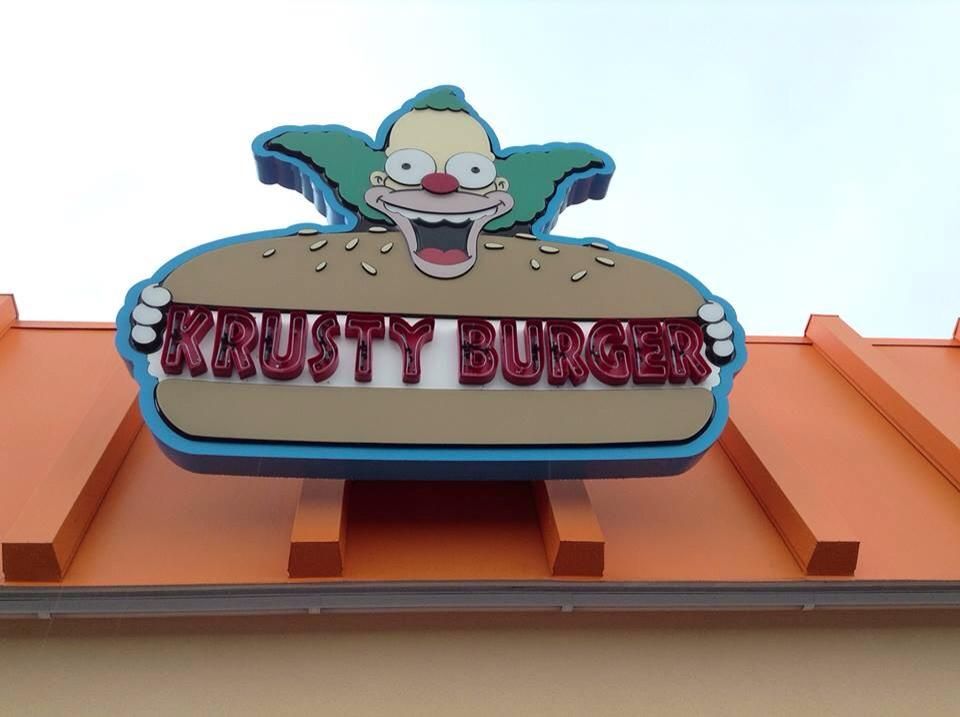 ---
Book your Harry Potter and Universal Orlando package or theme park tickets today!
---
Want to get all our tips and tricks for visiting the Wizarding World of Harry Potter? We wrote a travel guide for the Wizarding World of Harry Potter Hogsmeade! We included all our tips and tricks that we've learned over the last year to make your visit to the Wizarding World as magical as possible. Be sure to check it out!
---
Get your Harry Potter theme park souvenirs from the official Harry Potter shop, the WB Shop!